Bristol was platted around1835, making it one of the oldest towns in Elkhart County. Originally, it was two villages: Bristol on the east side of Vistula Street and Sydneyham on the west. Eventually, the two developers agreed on the name of Bristol, after some of the residents former homes in the U.K.
Bristol Welcomes Visitors
The Elkhart County Historical Museum offers tours, programs and a genealogical society research library. The Elkhart Civic Theatre provides a season-long variety of plays and presentations. The Bristol Library has programs for children and adults, including a storytime, a monthly bookclub, craft programs, and a local writers' group.The Raber Golf Course is locally owned and 27 hole course!
Local events taking place in your town! Stay up-to-date with all the exciting activities taking place this year in Bristol, IN.
< Click Here For More Photos
Located in Elkhart County/Washington Township just a few miles from the Indiana/Michigan border.
Click on the link for the town directory and contact information for businesses in the city limits.
Located at 206 W. Vistula, it is a rural post office where residents living in 1/4 mile have a PO box. Others in Town have home delivery.
Lobby Hours: Mon-Fri: 6:30am-7:00pm
Sat: 6:30am-2:00pm
Sun & Holidays: - Closed
Window Hours: Mon-Fri: 9:00am-4:45pm
Sat: 9:00am - Noon
Sun & Holidays: Closed
Bristol has four downtown parks. Hermance has a rental pavilion and Congdon has a rental Gazebo. Call Town Hall for information 574-848-7007.
Town Owned Golf Course
The Raber Golf course is town-owned and managed by Jeff Carmine. It is located across from Bay Ridge on the west end of Town.
The Water/Sewer Dept. is located on SR 120 at the west end of Town. The Street/Maintenance Dept. is located at 802 Bloomingdale St.
Town Cemetery
Oak Ridge Cemetery is located on SR 120 at the east end of Town. Grave sites and/or sites in the NIche Tower are available by calling the Town Hall at 574-848-7007.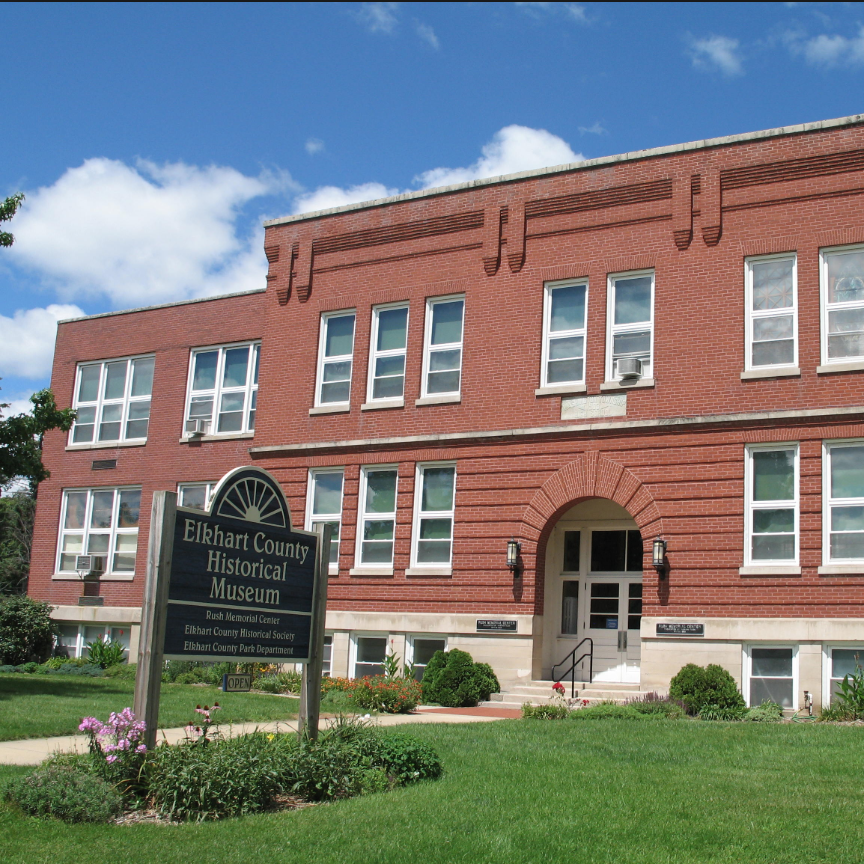 Elkhart County Historical Museum
Located in the Bristol High School Building at 304 West Vistula St., donated by Howard Rush. The museum is considered to be one of the top ten local history museums in the state of Indiana. The museum is open year-round, and contains a woking genealogical library.
Hours: Tuesday - Saturday | 9am-5pm EST
Call 574-848-4322 for info
Home to the Elkhart Civic Theatre since the 1960's, it was built in 1896. Upgraded over the years, it served as a movie house, skating rink, and for storage, and hosts a ghost named Percy as well as several others. ECT has gained national recognition for its 6-show season each year.
For Reservations call: 574-848-4115 from 1-5pm weekdays. Other info call 574-848-5853